Is your makeup literally melting off your face? Or ever wondered why your foundation always looks cakey and patchy? Let's accept it, the "cakey" makeup look has never been in style and it never will be. So whenever you use makeup, working on its base is the pivot step. You may be an expert in defining your eyes and lips, but having the perfect canvas for it is also necessary. Just like the right shade of foundation, we also need a good primer.
For your foundation to stay long, you need a proper base. This base is called foundation primer. It helps hold your makeup in place for long. A good foundation primer can also be helpful to smoothen out scars that have sunken in and temporarily level the skin, successfully hiding scars.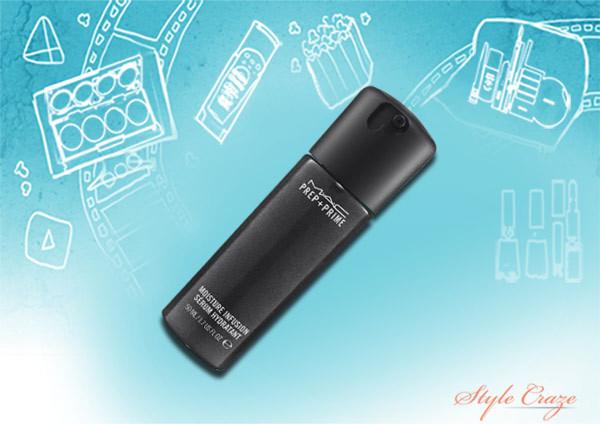 The world-famous cosmetic brand, Hourglass, offers an incredible set of primers together. The Veil Mineral Primer, with SPF 15, is to be used as the basic primer to make your skin so smooth and silky. The Solar Tan Self-Tanning Primer is for those who love a sun-kissed glow on their face. You may either decide to use these together or separately.
3. Laura Mercier Foundation Primer:
This one comes from the master of makeup, Laura Mercier. This product should be treated as a staple in anyone's makeup kit. It gains extra brownie points over others as it offers a vitamin-rich formula. It is super light and gives a silky smooth finish and lets your foundation glide through your face.
4. Palladio Herbal Foundation Primer:
This one is perfect for the skin conscious lot. As the name correctly suggests, the Palladio herbal foundation primer offers good protection for your skin while serving its primary purpose. The ingredients found in the product aid blood circulation and soothe skin too. So if you don't want to be too harsh on your skin, go ahead and invest in this one.
5. Smashbox Photofinish Color Correcting Foundation Primer:
The best part about this product is that it helps rectify discolorations. It has a luxuriously silky smooth finish. The product comes in three different colors and each can be used for specific uses. This is exceptionally good for people facing the camera.
6. Stila Hydrating Primer SPF 15:
Stila's hydrating primer is a fitting product for people with dry skin. It hydrates your skin while acting as a primer. It also has anti-aging ingredients and offers sun protection. So in a way, it is a good foundation primer which can be sued as a skin care product too.
7. Philosophy On A Clear Day Acne Clarifying Primer:
This unique primer from Philosophy has caught attention of many because of its unique offering. It serves as an excellent primer which gives good coverage while preventing and treating acne too. It gives a powder like finish and stays for long too.
8. NYX HD Primer:
This primer is a little different than most other silicone-based primers that you might have used. It has more of a liquid texture. It does feel a little sticky when you first use it. But once you apply foundation on it, it doesn't feel sticky thereafter. It helps in holding foundation longer. The white tint makes it usable for almost all skin tones.
9. Revlon beyond Natural Smoothing Primer:
This foundation primer gives you great results and is friendlier on your wallet too. It gives you best coverage and facilitates smooth application of foundation. It is light weight and can be worn for long hours.
10. Mary Kay Foundation Primer:
This primer assures to glide through your skin effortlessly. It is lightweight, oil-free, fragrance free, non-comedogenic and mineral-rich too. It is useful for all skin types. It lasts for as long as 9 hours.
So these were the top 10 foundation primers for you to choose from. By now you must have realized that this is one of those 'must-haves' beauty products. Hope you find it helpful while picking up a foundation primer for yourself. Please leave us your comments below. Thank you!
Read More